This coming Friday 18th June, the first of Queenstown's ski fields will open
Cardrona Alpine Resort is the first, with Coronet Peak Ski Area scheduled to open the following day, and the remaining two ski fields, The Remarkables Ski Area and Treble Cone, opening from the 26th June. This means an influx of visitors from around New Zealand and from Australia now that we've opened our travel bubble!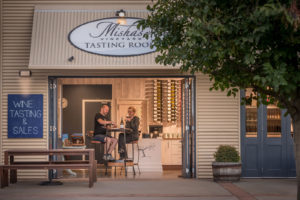 This is also the time we welcome lots of guests to the wine tasting rooms across Central Otago. It's a great day off the slopes when exploring the many wineries in the region. Misha's Vineyard Tasting Room, located in Cromwell which is the heart of the wine growing region, is open every day from 10 to 4pm. We offer a lovely environment to taste some of Central Otago's finest wines and have a range of 10 wines to choose from – Pinot Noirs as well as aromatic white wines including Pinot Gris, Riesling, Sauvignon Blanc and Gewurztraminer. We call the experience at Misha's Vineyard, a "tutored tasting" as we want our guests to learn a little about wine and about this spectacular region. We also usually have an older reserve Pinot Noir available to try, as it's great to compare a young Pinot Noir with an older one just to see how well our region's Pinot Noirs age.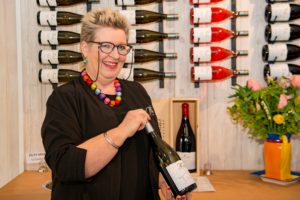 To celebrate the return of Australians to our winter season, Misha's Vineyard will be offering our Australian visitors, free* shipping of wines back home! The only condition is that the purchases must be 15 bottles (which is the size of the special shipping boxes used by our freight partner to ship wines overseas) and that a 10% admin fee is added to the wine price. It's normally well over $100 to ship wines back to Australia, so this is a great offer.
Misha's Vineyard is also offering free shipping to anywhere in New Zealand for our local guests purchasing 6 or more bottles and we will be continuing our special tasting bonus where guests are offered the opportunity to try 6 wines for our $10 tasting fee instead of 5 wine if they use the Covid-19 app and scan in (or they can sign-in). But remember, if you purchase a bottle of wine, we waive the tasting fee anyway!
So when you're booking flights to Queenstown, ensure you're getting the best deal on your flights!