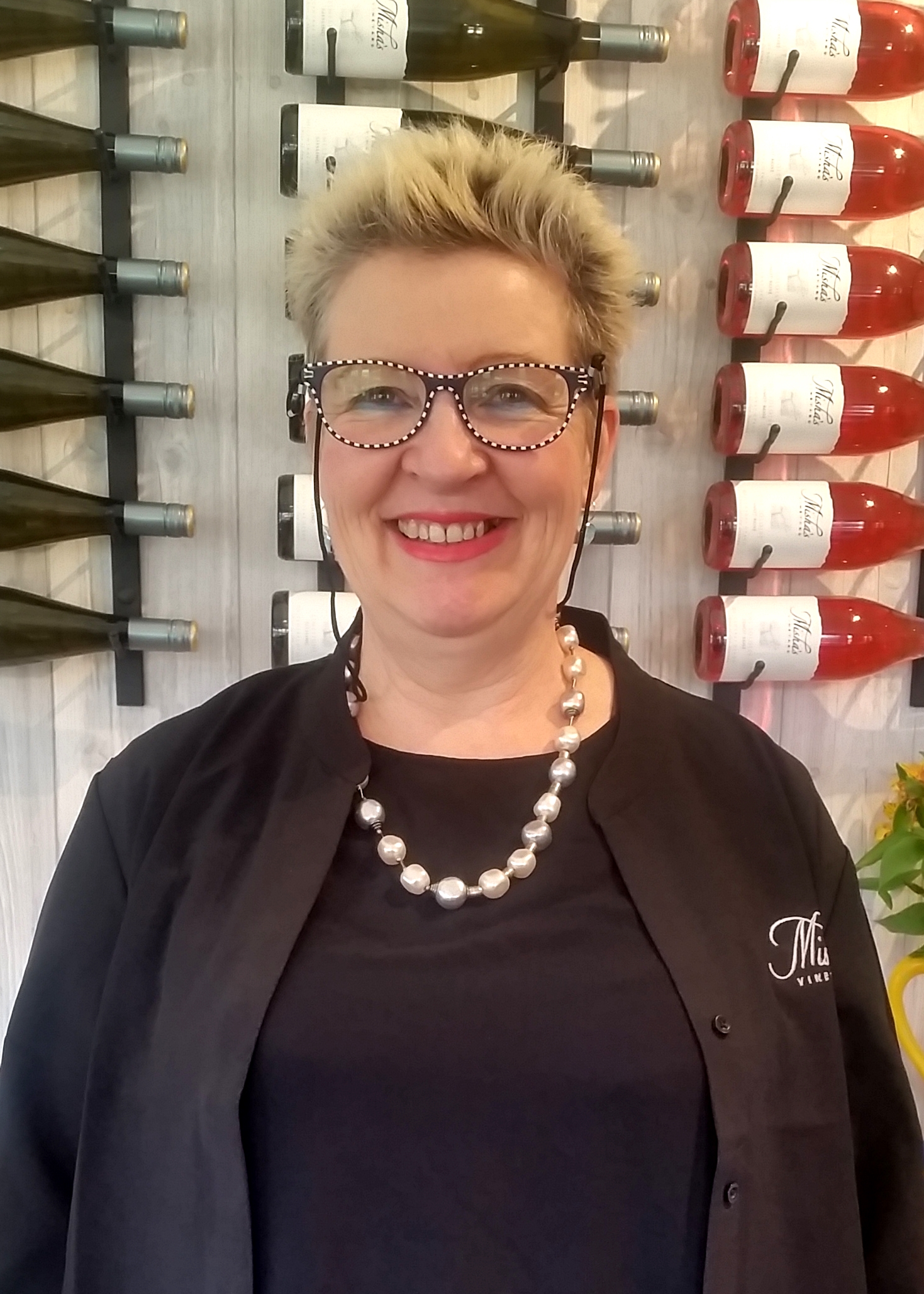 Suzie Smith
Tasting Room
With an extensive background in hospitality, we are delighted to have had Suzie Smith in charge of the Tasting Room for the past 4 years. Her family had a guest house so she had plenty of hands-on hospitality experience while growing up in Christchurch. After school, she immediately acquired some catering skills and found a trainee role in a restaurant kitchen. Over the years Suzie's culinary skills have been very well-honed having worked as a chef at numerous restaurants (as well as a couple of winery restaurants) in the Canterbury and Central Otago regions.
Suzie's outgoing nature has also driven her to take on roles enabling her to have more interaction with people. She has held various retail positions as well as hospitality roles where she has been responsible for organising functions and events.
Over the last few years Suzie has relocated from the Canterbury region and is now settled in Cromwell and enjoying all that Central Otago offers in terms of lifestyle. The Tasting Room is the perfect environment for Suzie to be able to talk wine and food and welcome our guests from around the world.
Bringing her own sense of fun and style to Misha's Vineyard, Suzie's creative flair is definitely being put to good use with our Tasting Room displays and gift packaging!