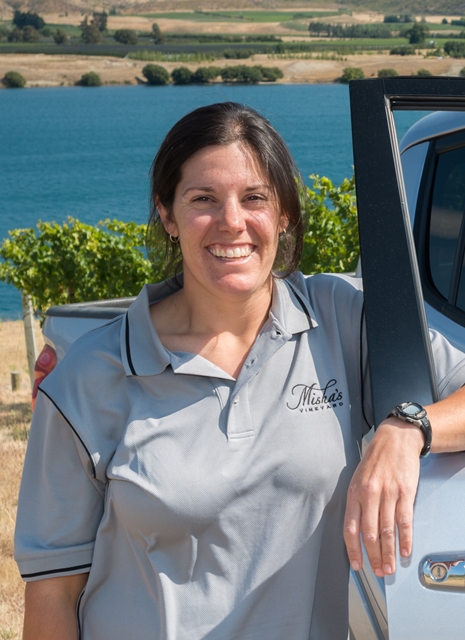 Michelle Dacombe
Vineyard Manager/Viticulturalist
(Currently on Maternity Leave)
Michelle, who grew up in Pennsylvania, Philadelphia, moved to New Zealand in 2005 where she embarked upon a career in agriculture which started in a Central Otago vineyard. With a stint in Marlborough and then a few seasons in orchards, she returned to vineyards as she found it more rewarding. "I worked in premium cherry and apricot orchards growing great fruit but once it left the orchard you didn't see it again. It's nice to have something that you can still reflect on years after the hard work was done".
Since then Michelle has worked with several of Central Otago's leading organic and biodynamic wine producers including Burn Cottage Vineyard, Mount Edward Wines and most recently Felton Road for over four years where she reported directly to their Viticulturist with primary responsibilities for the acclaimed Calvert Vineyard. Supplementing her practical vineyard experience with a National Certificate in Horticulture, from Otago Polytechnic, Michelle has also twice competed in the Markham's Young Viticulturist Competition, placing both times and finishing runner up in 2012.
Michelle is now on the organizing committee for the competition as well as regional horticultural group for young people. "I'm passionate about supporting youth coming through industry and things like the viticulturist competition is a great opportunity for young people to gauge their knowledge and to develop any areas of weakness – and it's also a lot of fun" she added.
When she's not on the vineyard, you'll find her on the hockey field or basketball court!