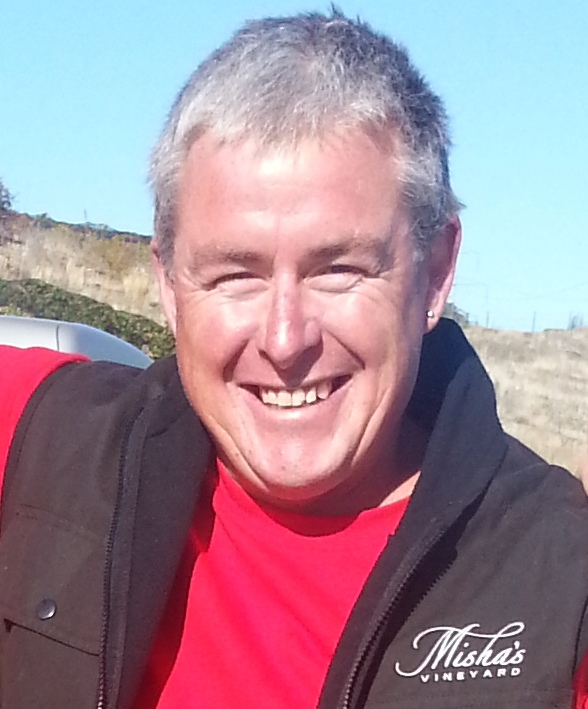 Aaron Croy
Tractors & General Maintenance
Aaron has worked on some tough vineyards but admits that even after nearly 8 years working here, Misha's Vineyard is a pretty challenging site for a tractor driver. Some of the slopes and angles on the vineyard require a lot of care and accuracy to make sure you don't hit vines, posts and other obstacles while maneuvering a fully loaded tractor and rig! Also high on Aaron's list of responsibilities is the care and maintenance of all the equipment – a key role when you have so much invested in gear that has to work properly – every time it's needed.
Having some added background in joinery, farming and other pursuits make Aaron very handy in keeping us functioning throughout the season – and adds the occasional whitebait or venison steak to the dinner menu.
He also won the "Top Gun" driver in our staff go-cart racing, oh – and he's a pretty sharp guy with pruning!